ClimInox products are now available in DualTemp Clauger's range of hygienic air management solutions! The ModulAir and CirculAir units are hygienic, modular evaporators suitable for facilities of all sizes and activities.
For more than 20 years, Climinox has been designing, manufacturing and marketing evaporative and air management equipment. Experience and innovation created equipment that combine hygiene and sustainability. Now, DualTemp Clauger can supply and install these solutions for various sized sites and applications throughout North America. Locally stocked equipment and spare parts. ClimInox's ModulAir and CirculAir are available via your local DualTemp Clauger representative.
Product Lines
ModulAir: equipment that evolves with future needs
M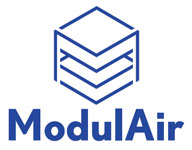 odulAir evaporators units are suitable for a large range of applications and facility sizes. Compatible with DX, gylcol and chilled water systems, these modular units can be easily adapted to meet future needs. ModulAir units constructed in 304L Stainless Steel, easily accessible for cleaning, and available in single & dual-airflow designs. Learn more about the ModulAir units here: http://climinox.fr/en/modulair-range/
CirculAir: a versatile, low-profile range of evaporators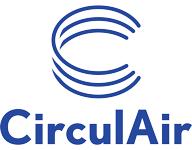 CirculAir's range of versatile evaporators are hygienic, compact and resistant to harsh environments. Constructed in 316L Stainless Steel, double-walled drain pans and available for floor or ceiling mounted installations. Learn more about the CirculAir units here: http://climinox.fr/en/circulair-range/
Find information on ClimInox and their capabilities here: http://climinox.fr/en/company/
Contact us today to see if ClimInox is the right solution for you!